Challenger Brand Study 2017
By now, the term "Challenger Brand" has become part of the CPG industry's lexicon. We have been tracking these emerging brands for the better part of this decade, and continue to believe that leading Challenger Brands are the harbinger for how organizations will build brands in the future.
This year's Top 10 list features brands from across categories, departments, and even distribution models, reinforcing their broad influence.
We discover our Challenger Brands by crowdsourcing opinions from our robust network of leading-edge industry insiders, and from diligence work on the investment side of our organization – Seurat Capital Group. After you learn about this year's brands, follow the links at the end of our article to revisit the brands featured in years past. But first, enjoy our Top 10 Challenger Brands to watch for in 2017.
TOP 10 CHALLENGER BRANDS 2017
Product & How they are positioned to challenge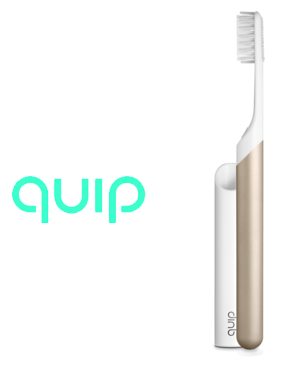 Toothbrushes / Toothpaste
These elegantly designed electric toothbrushes have been called the "iPhone of toothbrushes," due in part to their sleek, minimalist redesign of an everyday object. And like the iPhone, Quip is disrupting an established category. The company's subscription model takes the guesswork out of brush replacement by delivering a new brush head to consumers every three months. This model allows Quip to establish a direct relationship with consumers, thereby avoiding the expensive task of fighting entrenched competitors in traditional retail channels. It also encourages more frequent purchase and solidifies loyalty to the brand in an otherwise commoditized category. Quip can grow by continuing to attract new consumers to their routinized and highly convenient reimagining of dental hygiene products.

Delivering all the taste of traditional ice cream without the sky-high sugar and calorie content, Halo Top is on a mission to let us have our cake and eat it, too. The additional 6g of protein isn't bad, either. Unlike most ice creams, Halo Top doesn't hide its nutritional panel – rather, it boldly declares "Only 240 calories PER PINT" on the front of the tub, providing a clear value add for calorie-conscious consumers. The "Per Pint" label also gives consumers permission to eat the entire tub in one sitting. Retail sales of the brand have exploded as a result of the clear value proposition and the brand's social media presence and "buzz-worthiness" among influencer consumers.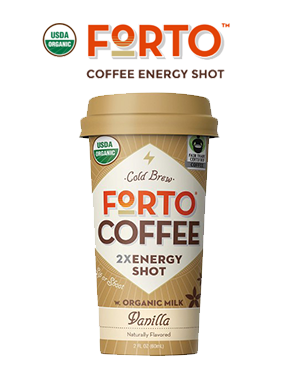 Coffee Shot
Coffee and new parenthood go hand in hand, as any sleep-deprived parent will tell you. It's no surprise then, that Neel Premukar founded Forto Coffee after having his twin daughters and thirsting for clean, on-the-go energy. These 2-ounce coffee shots are Organic, Fair-Trade Certified and lack the artificial ingredients found in most traditional energy drinks. Their shelf stable, portable packaging (and caffeine content equal to 2x a regular cup of coffee!) makes them truly stand out from other caffeinated options. Forto gained credibility and awareness in the military supply channel, then translated its success to c-stores, where it became the #1 selling coffee energy shot. Forto is poised for growth as it gains distribution and builds sales in mainstream channels.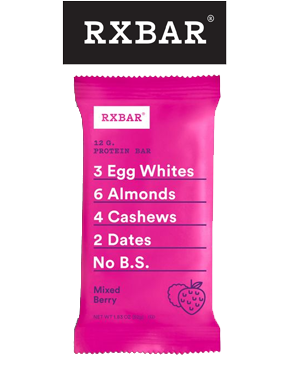 In the über-crowded nutrition bar category, RXBAR has found a way to stand out using packaging that highlights its real food credentials. The front of each bar is devoted to its nutritional label, which quantifies exactly how much real food is included (e.g., a blueberry bar includes "3 egg whites," "9 almonds," and "No B.S." The strong nutritional profile (<7 ingredients per bar and 12g of protein) coupled with product distribution in influencer channels such as gyms and fitness studios, has led to triple-digit year-over-year revenue growth for the brand, and makes it one to watch in a popular and already crowded category.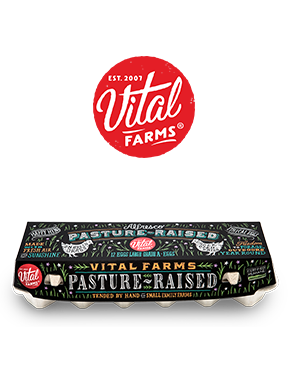 Eggs & Dairy
Vital Farms is going beyond cage-free to create a new standard for poultry's quality of life. Their pasture-raised chickens have more than 100 square feet of outdoor space in which to roam, compared to cage-free chickens, who typically live within ~1 square foot. What started as a small brand in farmer's markets has quickly scaled into lines of organic, non-GMO, and certified humane eggs and butter that are available in both Natural and Mainstream retailers across the country (Whole Foods, Kroger, Target, and Safeway). The brand's distinct, colorful packaging helps it stand out at shelf and communicates its premium position in the category.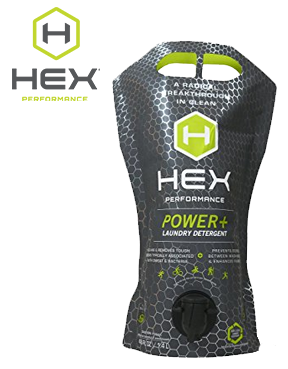 With the growth of "athleisure" clothing, the fabrics we wear have changed, but the detergents we use to wash them haven't. Traditional detergents are not formulated to keep synthetic materials odor-free, leaving synthetic workout clothing smelling…well, as if it hasn't been washed. Enter Hex. This line of laundry products pledges to repair damage caused by mainstream detergents, eliminate existing odors in synthetic materials, and prevent new ones from forming. With this "fresh" new benefit, Hex is bringing a Millennial-focused solution to the large and stale fabric care category currently dominated by Gen Y brands.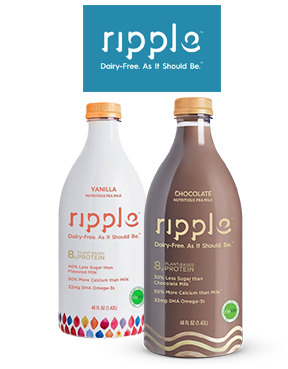 Pea Protein Milk
First there was soy milk. Then came almond milk, which paved the way for a growing (yet high-churn) category of non-dairy milk alternatives. Hoping to carve out a more permanent space in the category is Ripple pea milk, positioned at the intersection of two consumer mega trends: plant-based dairy alternatives and legume-based protein sources. With more protein than almond milk and fewer calories and sugar than conventional dairy milk, this pea-based milk offers the best of both worlds. And because peas are not a "Big 8" allergen (unlike soy and almond), Ripple is making dairy alternatives more accessible for more people. Ripple continues to increase distribution in mainstream channels and is forecasted to be in 6,000 stores by the end of 2017.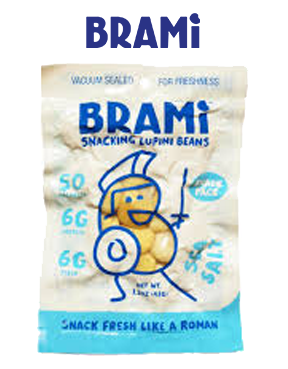 Lupini Snacking Beans
Try this one out at your next cocktail party: the Lupini bean, while new to most American palettes, provides 50% more protein than a chickpea and 80% fewer calories than an almond. Brami is rapidly making this bona fide superfood more accessible with fun flavors and approachable, convenient packaging. And thanks to the Millennial-driven 'snackification' of meal occasions, fruit and vegetable-based snacking have become a destination among progressive retail outlets. With credible nutritionals and macro trend tailwinds, Brami is poised to make an impact in the healthy snacking category.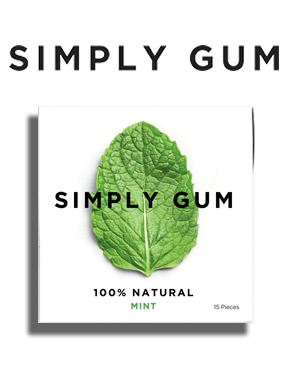 Gum & Mints
Simply Gum is challenging the large gum category with its simple promise to provide consumers with 100% Natural gum, free from artificial flavors and other "bad" ingredients found in traditional gum bases such as plastics, aspartame and other synthetics. The brand's minimalist packaging stands out on shelf and helps communicate its commitment to clean ingredients. Simply Gum is already making an impact on the counters of natural and influencer retailers, and is preparing to build on its success with the launch of a Simply Mint product line.

CBD Oil
As changes in cannabinoid regulations and usage sweep the nation, brands stand to grow by figuring out how to successfully package and brand related ingredients for use across categories ranging from health and beauty to food. One such brand is Apothecanna, a health and beauty brand that infuses lotions and sprays with CBD oil, a hemp extract and all-natural, non-psychoactive concentrate that delivers therapeutic benefits, without the euphoria in a traditional "high." Apothecanna, which touts benefits like relief from inflammation and improved circulation, has used premium, vibrant packaging and positive publicity in influential media to stand out in this developing market.