2018 Top Ten Revenue Growth Ideas
Ideas to spur growth through new strategies in 2018
Revenue Growth
The most valuable commodity in our industry today, revenue growth generates cash flow, builds an infectious feeling of success, enables career growth opportunities and creates new jobs. Investors like revenue growth: the biggest gains in valuation often come at the pivot points in revenue momentum. In short, revenue growth creates value and is the most important, yet challenging, performance metric in our industry today.
Revenue Growth
At the Seurat Group, we believe revenue growth is a lagging indicator predicated on leading indicators such as a company's willingness to embrace and execute new ideas that often go against the grain. Last year's Top Ten list focused on new revenue pools. This year, our list focuses on new capabilities to help our partners achieve revenue growth goals in 2018 and beyond.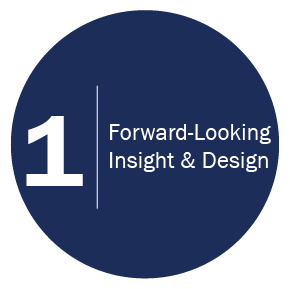 Most insights and their resulting actions are still derived from rear-view mirror sources like syndicated, tracking, behavioral, attitudinal and competitive benchmarking. This type of historical analysis at best leads to incremental change but is often misaligned with consumer trends. Predictive insight, borne from understanding leading-edge consumers and trends, enables a step-change by identifying the triggers to design against for future growth.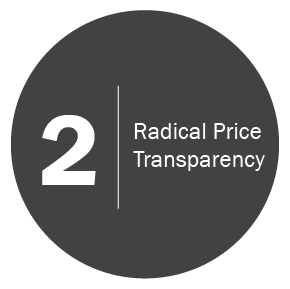 Online algorithmic price matching ensures that e-tailers always offer the lowest marketplace price and produces the best value for their shoppers, increasing the risk of an automated "race to the bottom" for unsuspecting brands. While many manufacturers still feel insulated from the impact of ecommerce given a small share of sales online, the share of price influence and perception driven by online platforms far exceeds today's dollar share. Radical price transparency is the new normal and threatens commoditization in many categories. To avoid significant price and revenue erosion, manufacturers must adjust trade and pricing strategy to outcome-based performance, limit deal price visibility and develop bullet-proof omnichannel price architecture.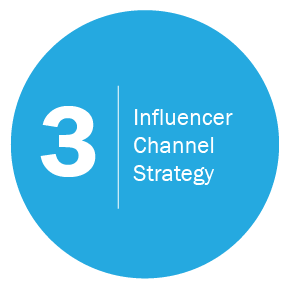 Until big CPG places incubator channels on equal strategic footing as FDMC, Challenger brands will continue to emerge and disrupt categories. These brands that seem to come out of nowhere develop in incubator channels where 1-to-1 consumer relationships and immediate consumption exists; places like airports, bodegas, c-stores, foodservice, online and online direct-to-consumer. To achieve revenue goals, it is critical to break out of the traditional channel strategy mold and embrace the marketing mediums, growth, and planning leverage that influencer channels afford.
Native advertising is becoming the dominant way consumers engage with brands online as banner ads are increasingly ignored or blocked, and influencer #ad content accepted. Brands are increasingly shoppable directly from social media and blogs with widespread adoption of services like Instagram's Product Tagging, LiketoKNOW.it, and Amazon affiliate links, merging the point of influence with the point of purchase.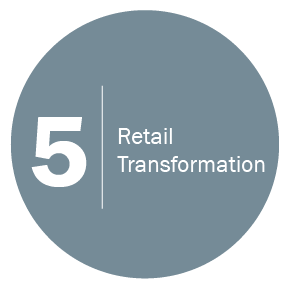 Influencing greater brand execution at retail now requires more than category management and shopper marketing by brands. With retailers uncertain of the future for many categories undergoing rapid change or years of stagnation, manufacturers have an opportunity to help retail partners understand how to compete for an evolving share of consumption occasions, and against an increasingly competitive retail landscape. Leaders are reimagining the future of purchase and retail to create new collaboration planning playbooks.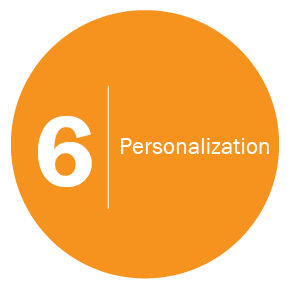 As social and digital marketing become increasingly fragmented, personalization is the ante. 1-to-1 relationships and micro-community building create a level of loyalty that translates into differential revenue growth. A deeper understanding of key micro-segments and their needs over time or even over life stages are necessary to establish the guard rails for personalized offers and experiences. Top manufacturers are harnessing the technology to activate against each person at a particular time, place and need state.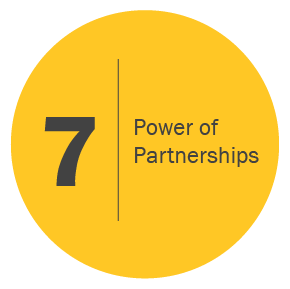 An underutilized vehicle in today's demand landscape, the right partnerships can help brands leverage each other's strengths. Emerging brands can access the reach and distribution of established brands, and established brands can tap into the credibility and authenticity of emerging brands. Like-minded brands can facilitate inexpensive customer acquisition through audience-sharing and cross-promotion, but need to be guided by a strong shared sense of purpose and recognition of respective contributions.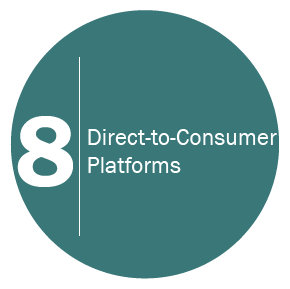 DTC is an important consideration for new revenue generation capabilities, particularly in building brand equity, more impactful consumer education, and proprietary insights. Although type of product line and fulfillment are critical considerations, DTC is much more than a channel strategy. It is a way for brands to elevate from selling commoditized products to selling experiences. It enables brands to better convert shoppers with customized education and recommendations. DTC is also critical for developing differential consumer insights for an integrated marketing strategy online as well as in-store, serving as a continuous test and learn incubation channel to seed and support innovation launches in retail.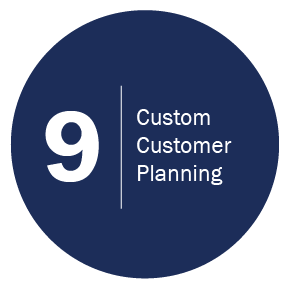 High growth Challenger brands successfully identify the plans that drive consumer influence and demand at each retailer, while large manufacturers have burdensome controls in place that limit customer planning. The tactics that work best at each retailer are still very different. Executional advantage and revenue growth lie in being flexible to leverage each retailer's go-to-market strengths, align with their strategy and adapt plans to it. Challenger brands are customer-driven and couple a highly flexible approach with a total channel demand landscape view. By having the right level of controls in place to make smart decisions (e.g., using a total customer P&L), Challenger brands place decision making and flexibility closer to the customer rather than being control-driven at headquarters.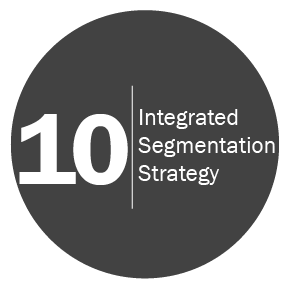 Segmentation strategy must be executed at every level of the demand landscape. Categories and brands must take into consideration not just who and why, but also where. Differential strategy execution is achieved by uniquely investing with retail customers that can over-deliver against each shopper group and need state.
Conclusion
Our industry is going through immense change. Tomorrow's leaders will be the brands that are the agilest, with a strong bias for action and a willingness to challenge convention to unlock new sources of revenue growth. The Seurat Group prides itself on being a partner that can generate big ideas, and arm our clients to overcome internal and external hurdles to their execution. To find out how the Seurat Group can help your organization adapt and change to realize real revenue growth, please visit our website at www.seuratgroup.com or contact us directly at info@seuratgroup.com with any comments or questions. We welcome your input.